LightGuide Factory Deployment
LightGuide's smartAR workstation can power your core operational processes, from part picking to assembly to testing, inspection, and training. We connect to and communicate with any MES, PLC, or SCADA environment, ensuring the data flows seamlessly across the factory network with no latency. Features of the smartAR workstation include:
Pre-installed LightGuide AR software

                    

A high-lumen industrial projector

 

A high-resolution 3D camera

 

A powerful Windows 10 PC

 

Dual touchscreen monitors

 

A 30-by-60-inch work surface

Extra outlets for connecting external devices

Ergonomic adjusting bench that raises and lowers 18 inches

*

Bin attachment rails that function for a variety of bin sizes

*

Industrial locking caster wheels for mobility*
* Optional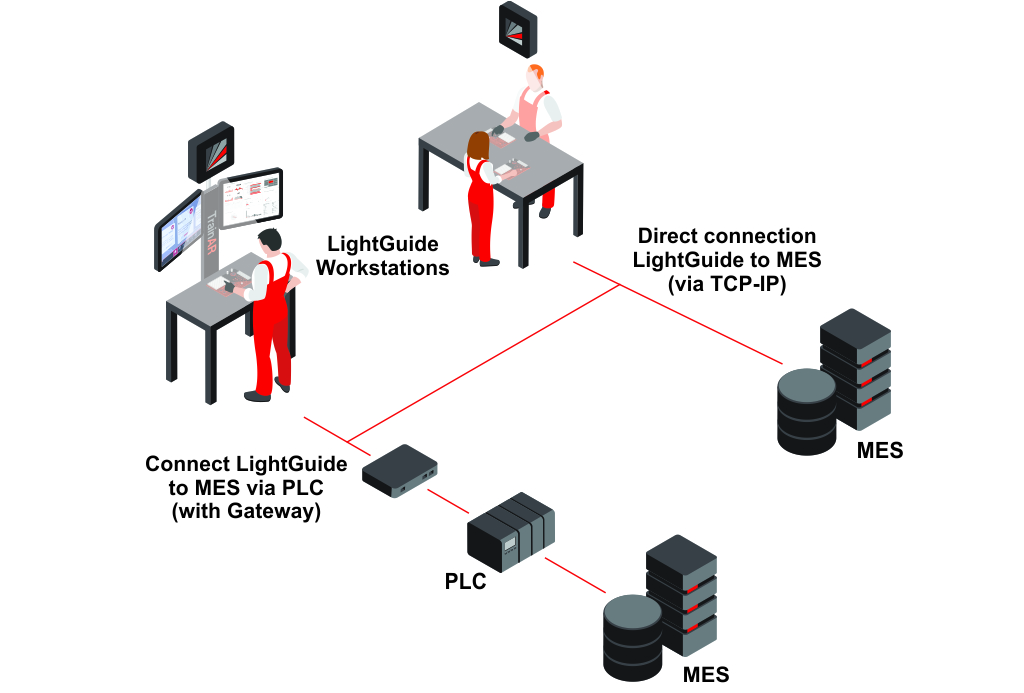 LightGuide AR Platform
LightGuide augmented reality uses digital projection technology to overlay a virtual operating "canvas" onto any work surface, simplifying complex manual tasks. By interfacing with existing manufacturing equipment, the system delivers immersive, interactive visual work instructions that comprise a company's key assembly, inspection, material handling, and training operations.
90% Improvement in Quality

50% Improvement in Throughput

30% Improvement in Training Effectiveness
Trusted by the World's Most Innovative Companies
Your Guide to AR Applications on the Factory Floor

Not all types of augmented reality are created equal. Use this guide to discover which type of industrial AR is best suited for your factory application, learn from real-world case studies, and more.